Quantity must be 1 or more
Ovomaltine Muesli Plus
The new Ovomaltine Müesli Plus is a delicious combination of crunchy muesli and oat flakes.  With 35% less sugar than conventional crunchy muesli and 22% high quality protein, our Müesli Plus not only keeps your muscles happy, it also keeps you hungry from time to time. 
Full protein power for you: Protein supports the development and maintenance of muscle mass.
The protein requirement varies according to age, weight and health status.  In food law, 50 g of protein is provided as a reference quantity for adults.  A prepared portion of Müesli plus covers 26% of the reference amount for adults.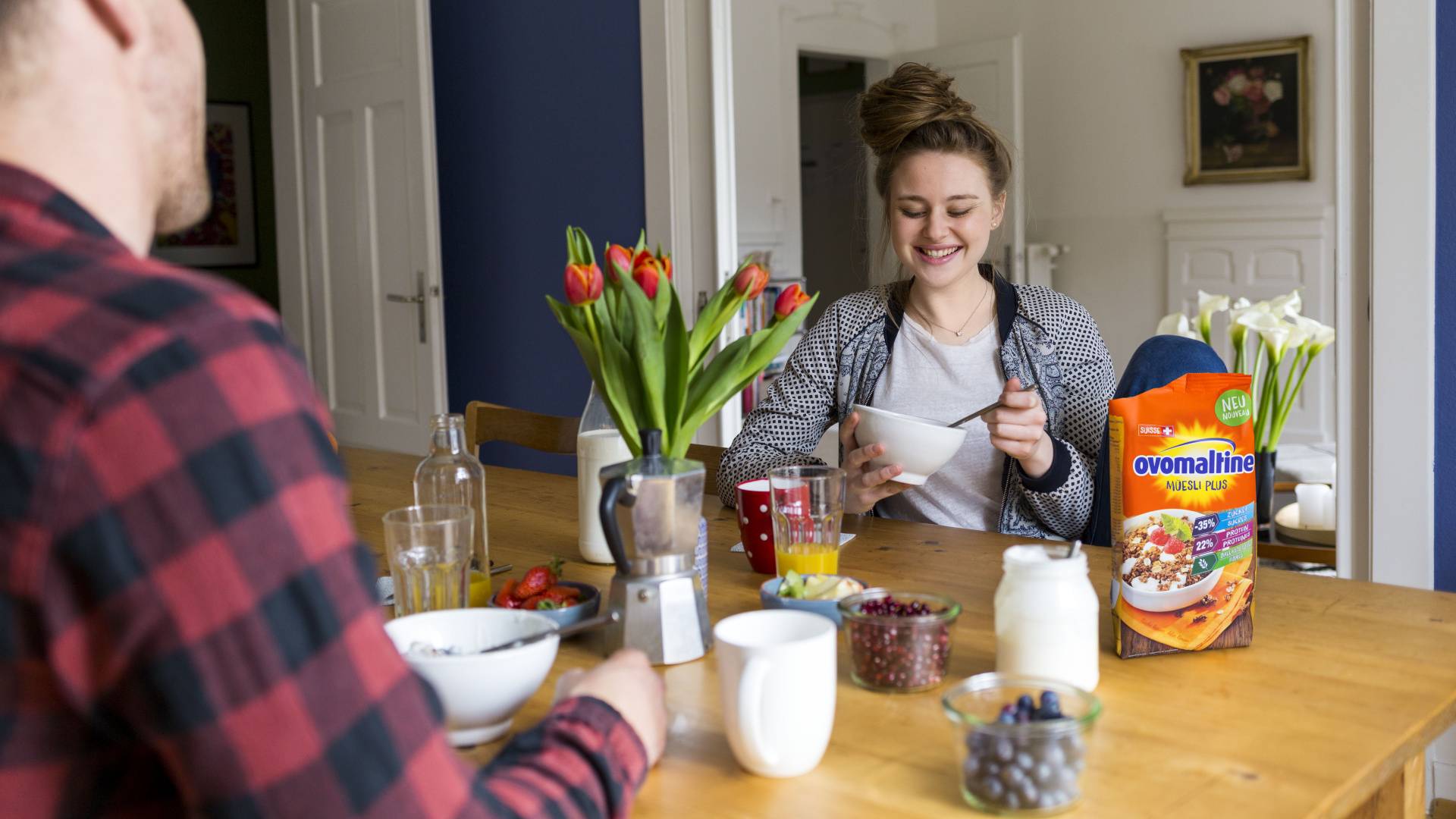 So what are you waiting for  for a perfect start to a loooong day!  Simply crunchy and full.
Pssst .. Granola tastes even better with fresh fruit!
1 serving = 40 g of muesli + 1.25 dl of milk (1.5% fat)
Net weight 420 g
Oatmeal
, Proteins (pea proteins,
Wheat
, tapioca starch,
Wheat flour
, skim cocoa powder), sugar, sunflower oil, Ruchmehl (
Wheat
,
Rye
), 6% of malzhaltiges drink powder ** ovaltine [
Barley Malt Extract
,
Skimmed milk
condensed
, low-fat cocoa powder, minerals (carbon dicalcium phosphate, magnesium carbon phosphate), Vitamins (A, D, E, K, C, thiamin, riboflavin, niacin, B6, folic acid, B12, biotin, pantothenic acid) , table salt, vanillin flavor], minerals (tricalcium citrate, trimagnesium citrate, iron pyrophosphate), cocoa powder, table salt, Vitamins (D, E, K, C, thiamine, riboflavin, niacin, B6, acid folic, B12, biotin, pantothenic acid), flavors.
May contain: sesame, soy, spelled, almonds, cashews, hazelnuts, pecans.